If you read my Clickfunnels review, you'll have discovered that it's not exactly cheap – starting at $97 per month – to build sales funnels with it.
I did talk about an alternative sales funnel software option called GrooveFunnels which is less expensive at a single $1,997 fee and gives you unlimited everything plus all future updates for free.
NOTE: GrooveFunnels Lifetime Platinum single-payment option is only available until Midnight, February 22nd, 2022. If you sign up to GrooveFunnels after that, you'll have to pay monthly.
But, those starting out or who are limited by tight budgets will probably balk at the cost of those sales funnel and page builder options.
To cut costs further, you could look at adding funnel building plugins to a WordPress site as I discussed here.
But even these plugins are in the $97 to $197 range.
So, if you're looking for a low-cost solution that introduces you to the world of sales funnels and where you don't have to commit to spending a lot of money over time, what options do you have?
Well, there are a few low-cost solutions you can look at.
Just bear in mind that these won't have all the bells and whistles of their more expensive counterparts.
Probably the most popular free WordPress plugin for building landing pages and optin pages.
It has a selection of basic page elements you can use to create simple pages.
5 free page templates are also provided with the plugin, and using it is a good way to gain experience building these types of pages.
It doesn't have a way to integrate with your autoresponder service over an API (Application Programming Interface), so you have to return to the WordPress editor to paste the optin form code provided by your autoresponder service into your page.
However, if you want access to the additional page elements that are available, including being able to use an API optin form, then you need to upgrade to the Pro version of the plugin.
Elementor Pro provides over 50 widgets you can add to your landing and optin pages (posts, galleries, price tables, countdowns, Facebook widgets and so on).
The plugin also allows you to create popups. They may be annoying, but they do work.
And the Pro plugin also comes with a over 300 page and popup templates.
The plugin has become one of the most popular landing page builder options for WordPress and has over 3 million users.
These are the pricing options:
If you want to use Elementor Pro on between 2 and 25 sites, then it'll cost $199 per year.
There is an option to install the plugin on up to 3 sites for $99 but the 25-site license seems so much better value.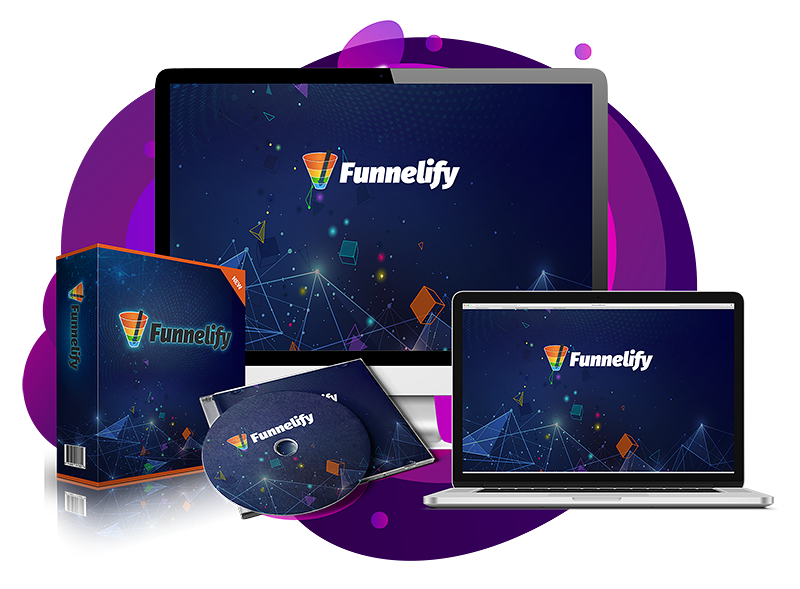 This tool allows you to create affiliate funnels, sales funnels and web pages by simply swiping done-for-you templates, and snapping them into place.
It also allows you to get free traffic to your pages in many different ways.
You get 220 done-for-you. mini-template blocks which allow you to make all kinds of pages by simply swiping & snapping.
To make things even easier, you also get 50 done-for-you, top ranked full page templates which you can customize any way you want.
Other useful features include:
No Domains Needed, HOSTING INCLUDED
No Tech Skills Needed – ALL DONE-FOR-YOU
NEXT-GEN Fully Cacheable Funnels & Pages
AUTO-GENERATE Even 9 Times Smaller & Faster Pages
AUTOMATED Traffic, Leads, Commissions & Sales
Build an unlimited number of funnels and pages
Commercial license included – so you can build funnels for your own clients
So what's the cost?
$27 per year.
You do not get any pre-built funnels where you simply just drop in your affiliate links for the products being promoted.
You use the tool to create your own funnels for whatever you want to promote.
There are, therefore, no email sequences included so, if you want to send out emails to your subscribers – which you should – you'll have to write those yourself and add them to your own autoresponder service.
There are 6 upsells in Funnelify's own sales funnel.
However, all they do is offer more templates and options for getting more traffic.
The basic Funnelify is a full-blown product, not a crippled one that you have to buy upgrades to make the most of.
You don't need any of the upsells.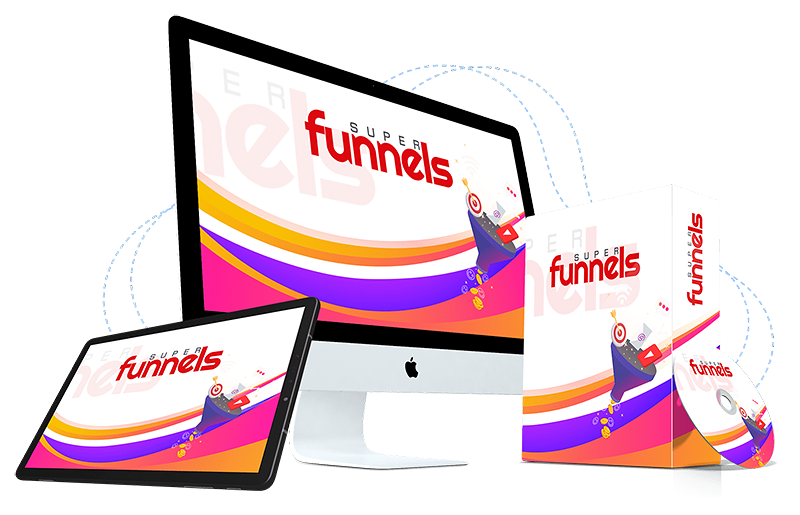 SuperFunnels takes a different approach than Funnelify.
In this case, you get access to a set of pre-built funnels, each of which promotes a different product.
All you have to do is sign up to be an affiliate for those products and place your own affiliate links into the funnel pages.
Features include:
Turn 100% free traffic into passive income (allegedly)
No websites, domains, hosting or tech skills needed – it's all done for you
Automate​ your marketing reach for more sales in less time
Take advantage of  Next-Gen Funnels​ with ZERO monthly fees or commitments
The price?
$22.97.
Again, this is a one-time fee.
So what's the catch with this one?
Well, with the basic package you only get access to 2 funnels which is a bit limiting.
If you want to promote more funnels, you'll need to buy the first upsell for $67.
There are 4 other upsells, each for $197, that offer a done-for-you solution, ways to get unlimited free traffic, the Complete 1K System course and License Rights.
If you're interested in these upsells, you'll save $50 on each by not accepting each initial upsell.
Instead, select the "No Thanks" option and you'll be presented with a downsell for the exact same product at $50 off.
This system is a good way to get started with funnels if you don't want to build your own from scratch.
Both Clickfunnels and GrooveFunnels are online tools for building sales funnels and related pages from scratch.
FunnelsKit takes the same approach as these two tools to building funnels, just at a far lower cost.
The same drag-and-drop approach to building pages is used.
You don't get access to Clickfunnels' inbuilt autoresponder on its basic $97/mth package.
With GrooveFunnels, you do get access to an inbuilt autoresponder.
FunnelsKit, on the other hand, already has it's own autoresponder included.
Every email funnel that the folks behind FunnelsKit have created is also available to you.
These email funnels are specifically designed to get your emails opened and get people to click and buy.
Add them to the built-in autoresponder, edit, and make them your own.
This is a feature that none of the other sales funnel software offers.
As with all the other tools, FunnelsKit is cloud-based, so there's no software to download and install.
And all your funnels and pages are hosted in the cloud so you don't need to have a separate web hosting account.
How much is FunnelsKit?
$67 one-time fee.
And the catch with this one?
If  you want to have access to done-for-you pre-built funnels, you need to buy the first upsell for $97 which gives you 10 pre-built funnels and 2 new funnels each month for $9.97 per month.
If you want more than this, then you'll need to buy the second upsell for $97 which gives you access to 50 funnels plus 10 new funnels each month for $9.97 per month.
Since the 50 funnels plus 10 per month costs the same as the 10 funnels plus 2 per month package, that's obviously the better option to go for.
Again, if you're looking for a done-for-you solution, FunnelsKit is a good choice, especially as you also get the email sequences you can send out using the inbuilt autoresponder.
I'm also offering a bonus package with FunnelsKit if you can't afford to go with one of the other apps.


LeadPages is another alternative that is a page and site builder rather than a funnel builder that is still worth considering.
It helps small businesses, entrepreneurs and solopreneurs connect with an audience, collect leads, and close sales.
While LeadPages is primarily a landing page (and squeeze page) builder, it can be used to build sales funnels as they outline in this article on their site.
Their pricing is competitive (they offer a 25% discount on fees below if you pay annually):
If all you're looking for is a landing/squeeze page builder, then that's something Landingi excels at.
You can build an unlimited number of landing pages quickly and easily.
There are over 400 landing page and pop-up templates already in the system to get you started and you can customize them as you need ore create pages from scratch.
All the popular autoresponder services are supported so you can hook up your landing pages to whatever autoresponder you like.
They also provide a free course on how to create landing pages.
There are 4 pricing plans (save up to 20% if you pay annually):
Core – $35 per month or $29 per month if you pay annually (a 17% saving). This plan is for those just starting out.
Create – $79 per month or $65 per month is you pay annually (an 18% saving). This is for business owners and smaller companies to build high-converting campaigns that increase sales.
Automate – $109 per month or $89 per month if you pay annually (an 18% saving).  This plan is for marketing pros to automate processes and boost conversions at all levels of the customer journey.
Agency – $129 per month or $109 per month if you pay annually (a 15% saving). This one's for agencies, integrators, and resellers to launch offers and scale customer service.
All plans have a 14-day free trial.
If you want a landing page builder that is affordable but does not need WordPress to work, this is one to look at.
This web-based tool (which I reviewed here) makes it incredibly easy to create highly effective and dynamic landing pages that will convert like crazy, because they add all sorts of new features that grab attention and encourage user participation.
Best of all, the web-based interface allows you to dive in and create your own pages with absolutely no design or programming experience whatsoever.
If you can use email and sites like Facebook, you can use this software!
It only costs a one-time $37 and if you decide to buy through the above link, you get all the bonuses listed on that page as well!
Adding a video background to an opt-in form is as easy as pasting in the video's link. You can use static background images as well.
The software integrates with all the popular autoresponder services.
All your landing pages are hosted for you and when you create a page, you're given a link to it that you can promote.
If you'd prefer to have the page appear like it's on your own domain, you can download a small file which you then upload to your web server.
This was the tool I used for creating my landing pages until I switched to Clickfunnels.
Here are some squeeze page examples:
This online app is $37 .
Another plugin for creating squeeze pages and landing pages in WordPress is ProfitBuilder.
This creates professional-quality optin-forms on your blog as well as opt-in overlays (nicer than popups).
It can build a ton of other types of marketing pages like sales pages and funnels, membership sites, social gates, portal pages, etc.
It is a one-time payment.
The plugin comes with over 130 high-converting templates – you just add your own text and/or images.
You can build sales funnels and do split testing too.
ConverToolz comes from well-known internet marketers Omar & Melinda Martin.
It's really an optin/landing page builder rather than a full sales funnel builder.
The tool normally costs a one-time $197 but, if you're interested in this tool, I'm recommending that you buy Omar & Melinda's FREEDOM SALE package instead.
This package includes CONVERToolz as well as 2 other products:
Commission Magnets, which is a collection of products you can give away as incentives to get people to sign up top your lists. This product normally sells for $297.
The IM Clinic, which is a is a series of 4 live interactive online classes created for Internet Marketers that are stuck in an unproductive rut. This training normally costs $197.
But with the FREEDOM SALE package, you get all 3 products for $97.
Plus you also get my additional, exclusive bonus package.
With the 86% sale discount, ConverToolz costs about $28.
The other reasons I like CONVERToolz are:
✓ The landing page and download page builder software come with built-in tracking and statistics.
✓ The pages are for free so there's no monthly fee for up to 100 websites.
✓ Over 200 Done-For-You Internet Marketing Products are included, each with videos & eBooks in the massive library, so you don't have to hunt down PLR products or spend time creating your own (and you get additional products to give away with Commission Magnets, if you take up the FREEDOM SALE offer).
✓ New products are added to the library every single month at no additional charge.
✓ 250 top-quality background images are provided for websites.
✓ Traffic Training video tutorials are provides to help you get the most out of CONVERToolz.
✓ An Email Vault with over 2,000 professionally written emails is also included, so you don't have to spend time writing your own emails.
If you're on a tight budget, this is one of the most economical ways to get started building your email lists.
This landing page builder comes from the same company that created Landing Page Monkey.
You can think of it as a souped-up version of that app which offers additional features, including alternative ways of presenting the optin form to visitors.
Genius Lander's ability to segment and target the perfect prospects for your business not only delivers better quality leads, but it lays the foundation to increased profits and more sales for you long term!
This online app is a single $99 payment, so may be be a better long-time option for you.
Convertri is one of the better known alternatives to Clickfunnels.
Pricing is similar to that of Clickfunnels though you can save 24% if you pay annually rather than monthly.
However, where a Basic Clickfunnels account limits you to creating, at most, 100 pages or 20 funnels, Convertri lets you create up to 250 pages or 25 funnels.
In practice, with my own Basic Clickfunnels account, I find that the page limit is what I hit more than the number of funnels, so Convertri's 250 page limit really gives you more room for expansion in the funnels you build.
You can see how their features on their Features page.
Convertri's sales funnel software lets you plan out everything, from opt-in to checkout (if you sell your own products).
And unlike some funnel builders, execution is rapid.
Instead of being limited to linear flows (as with Clickfunnels), you can use click-and-drag arrows to connect your pages.
And when you're done, share your funnel with your partners in just a few clicks.
The page editor gives you completely unparalleled control.
There are no rows,  no sections, no columns (like Clickfunnels uses) – just take the element you want, and put it where you want.
Dynamic Text Replacement lets you adjust your page copy based on the keywords in your ads.
You don't need to build pages for 1,000 different sub-niches with different keywords or text…
…Building one page and using Dynamic Text Replacement makes page management much more efficient and less time-consuming.
One problem some funnel builders have is that you can't place page elements exactly where you want.
Convertri allows you to put page elements wherever you need to, right down to the pixel.
Using sales funnel software that runs and displays your pages and funnels on fast servers is one thing, and an absolute necessity. But Convertri also adds page acceleration into the mix so your pages will load instantly without any lag.
PageDyno is the newest page builder app from the folks behind Genius Lander and Landing Page Monkey.
It's another step-up from Genius Lander.
PageDyno lets you easily create multi-step pages and, depending on your campaign, using a multi-step, opt-ins can lead to higher conversion rates.
Instead of immediately asking for the opt-in use a 'Step 1' page to ask a question or demonstrate something before visitors are shown the opt-in form.
With PageDyno, running a multi-step opt-in is a fast way to fine tune your audience targeting and segmentation.
You can also turn your pages into 'Pop-Ups'.
Embed your opt-in boxes (including multi-step boxes) into your web pages directly using a simple, copy/paste code snippet.
You can also configure the pop-ups to 'LOCK' the page below it so they have to hand over their email address to unlock the page to see the content on it.
Finally, you can set triggers that govern when the pop-ups will appear on your pages.
PageDyno costs $159/year.
OptimizePress is a plugin for WordPress and is one of the best plugins for creating conversion-optimized landing pages, sales pages, sales funnels, blogs and membership sites.
And if you go for the Suite Plan you get access to additional plugins that expand what OptimizePress can do, such as setting up checkout and payments pages on your sites.
So it's more than just another plugin for building squeeze pages.
It also comes with the SmartTheme theme for WordPress so you can build a blog that not only looks beautiful and is blazing fast, but is designed with conversions in mind.
Create 2-step opt-in forms to help increase conversions on landing pages.
Track which pages are working and optimize your campaigns for success.
The plugin uses drag-and-drop technology to make building pages and forms as easy as possible.
There are over 300 page templates included and all are optimized for mobile as well as desktop.
There's also a huge library of page elements (like price comparison tables, social media boxes, etc) to choose from.
If you're looking for free reports and ebooks to give away to entice people to subscribe to your mailing lists, I can recommend Buzzinar (there's a 50% discount on that page).
One of the upsells is for getting 2 PLR reports/ebooks each month.
Each of these PLR (Private Label Rights) products comes with a squeeze page and an email sequence.
The squeeze pages are built in OptimizePress so if you want to use them you'll need to have the OptimizePress plugin installed on your blog.
There are 3 pricing options:
Pricing structure has changed somewhat  since 2020 when the plans on offer were:
an Essential license for 1 site for $99 per year
a Business license for 5 sites which also has additional features for $149 per year (no longer available)
and the Suite plan for $199 per year [normally $249/year] which gives a 20 site license and ALL available features.
Other Alternatives
I talked about GrooveFunnels in this post so I won't go into great detail about it here.
It's another dedicated sales funnel software system, designed to rival Clickfunnels.
It's not a low-cost alternative though, which is why it's not in my list of 7 low-cost solutions above.
GrooveFunnels is on special offer for a single $1,997 payment until Midnight, February 22nd, 2022.
After that, it will be a subscription-only service for new customers.
To put that into context, that's the equivalent of paying for 21 months of Clickfunnels Basic (or 7 months of a Clickfunnels Pro level account).
You get unlimited everything and free upgrades for life with GrooveFunnels too (until the special offer ends), unlike the Clickfunnels bBsic account which does limit how many pages (100) and/or funnels (20) you can create.
What's the catch here?
The unlimited everything option will not be available to new customers from February 23rd, 2022 onwards.
These customers will also have to pay extra for access to the advanced features.
So buying in now, while a bit of a risk and is expensive, means you will always have access to unlimited everything and you'll all future upgrades and new additions for free.
You'll never have to pay for anything GrooveFunnels does or provides again.
All in, it's a great deal if you plan on building and running a lot of funnels.
I'm also offering a bonus package worth $7,100 for this, which you can see here (buy through any of my links and you can claim it).
Email Sequences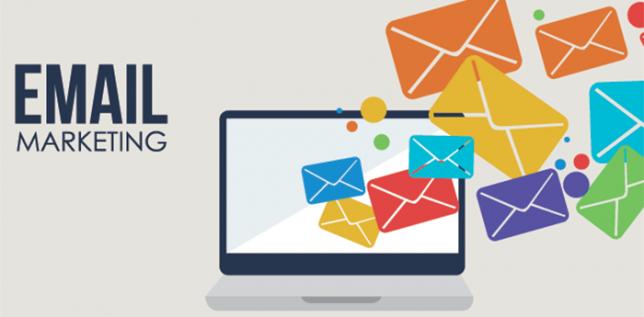 FunnelsKit is the only tool that includes email sequences as part of its membership package so you can start email marketing straight away.
If you prefer one of the other tools, you can buy email sequence packages to use with them instead of having to write all your emails yourself.
These are the ones I recommend:
I would recommend that you rewrite these emails in your own voice so that they're not just stock emails that your subscriber could have received from another affiliate marketer.
If you want to learn more about email marketing (the other side of building sales funnels), here are two great resources:
Conclusion
Just to remind you, a Basic Clickfunnels subscription costs $97/mth and a Pro subscription is $297/mth (but you also get unlimited everything and access to a range of other useful marketing tools).
Compare those monthly fees to the sales funnel software systems above and you'll see that you can get similar functionality at less cost with many of them.
Clickfunnels is great – I use it myself – but its cost does put it beyond what some marketers are willing to pay for a service like this.
The less expensive alternatives I've outlined above are all good alternatives at a fraction of the cost of Clickfunnels.
Whichever service you decide to use, think long-term before you make your decision.
It's not easy to move funnels between systems and you may need to rebuild them if you transfer from one service to another.
Not all the services allow you to share your funnels with other users, or import their funnels into your account, if that's important to you.
Most offer 14-day trials before you have to commit being a subscriber or you decide to cancel your account without having to pay.
That's a useful way to check out the sales funnel software apps you're interested in before you make your final decision.
If you do take up one of these services, perhaps you'd come back here and let us know what made you select that service.
All the best,
Gary Nugent
P.S.: Don't forget, if you want to create an internet income of your own, here's one of my recommended ways to do that:
And you can get some free training here on how to build an online business and start list building here:
GET FREE TRAINING ON LIST BUILDING AND ONLINE BUSINESS...